Interesting Board Positions at Northlands Glass
11th October 2016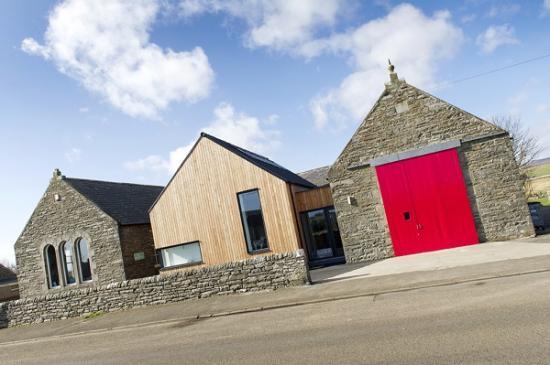 North Lands Creative Glass are interested in hearing from arts and business professionals with skills and experience that reflect the interests of the organisation to join our existing board team. You will be committed to the principles of good governance and will be enthusiastic about our key aims.

Board member positions are unpaid, but all reasonable expenses will be reimbursed.

Deadline for Applications: Friday November 18th.

Applications should be made in writing in the form of a CV and covering letter expressing your interest.

Applications in email only to: karen.phillips@northlandsglass.com

Location: Caithness
For further information, please visit
http://www.northlandsglass.com/about/opportunities/
Related Artists
Related Articles
Currently on at North Lands Creative in Lybster, Caithness " A Life Time of Adventures in Glass" a solo exhibition by renowned Caithness artist and craftsman, Denis Mann. This retrospective collection features highly regarded works spanning Denis' accomplished career.
North lands Creative in Lybster are hosting a free community festival in summer. There is an opportunity for local musicians to come and play on the free stage in Lybster during the mini festival 10th -11th August 2019.
There's good news for one of the world's most prestigious centres for the study and development of glass as an artform, North Lands Creative. In the latest round of Creative Scotland funding, the organisation has secured an 18% increase over the next three years.
Coffee Morning For Anyone Starting a Craft Business. Friday 15th December 10:00am - 1:00pm.
To celebrate the launch of our first Annual Winter Open Exhibition, we are delighted to invite the local community to join us at our Gallery at Quatre Bras from 7-9pm on Friday 24th November 2017. This exhibition is designed to provide an opportunity for Scottish artists to exhibit their work in our Gallery Space located just off the A9 at Lybster.
Recently re-branded North Lands Creative (Formerly North Lands Creative Glass) has successfully completed a re-structuring and held an international conference ahead of an exciting new programme of activities. Located in the delightful village of Lybster, Caithness the organisation is planning a colourful, vibrant and engaging programme of workshops, classes and exhibitions on the Lybster campus, complimented by associated events that include bite-size tours, studio talks, curator/ artist in conversation events, workshops and schools visits.
An exhibition of paintings for sale ay Northlands Glass, Lybster..
NorthalndsCreative Glass currently has an exhibition in running in Edinburgh so if you happen to be around Infirmary Street take look. Finishes 29th October 2016..
Any seed when planted needs many things in order to flourish and grow. North Lands Creative Glass was a seed sown in 1996 in the small fishing village of Lybster on the North east coast of Scotland and over the past 20 years the people and place of Lybster and Caithness have provided good fertile nourishment.
Flameworking with Ian Pearson. 5-7 April and 18-20 October 2016.