"Disability Pursuits"
30th April 2010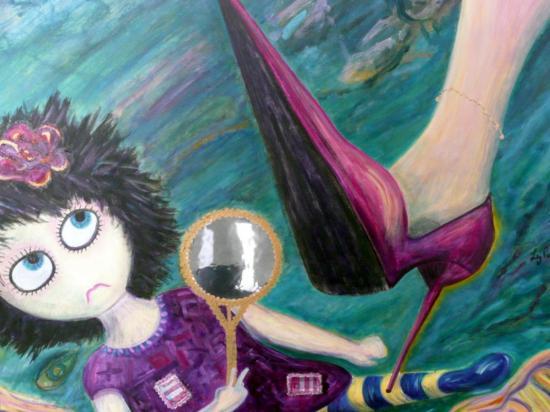 By Lydia Popowich

An interactive visual arts exhibition about different ways of seeing the world

Preview: Friday 4th June 6.00 - 8.00pm

Exhibition Dates: 5th June - 25th July 2010

Caithness Horizons, Old Town Hall, Thurso, Caithness.
Tel: 01847 896508 Opening Times: Mon-Sat 10am to 6pm
Sunday 11am to 4pm

For information on Disability Arts and free workshops contact
Lydia Popowich on 01593 721335 or 07777601938 skidlyd[AT]btinternet.com Website: www.LyPopDesigns.co.uk

With sponsorship from Caithness Business:-
Murray Anderson Flooring, Green and Cameron Building Contractor, Norscot Joinery.

Supported by the Scottish Arts Council National Lottery Fund
Related Articles
Lybster based visual artist Lydia Popowich is embarking on an ambitious new project supported by the Scottish Arts Council National Lottery Fund which will introduce the concept of disability arts to Northern Scotland. Disability arts is defined as any arts activity that is about how disabled people see the world and how the world sees disabled people.
Lybster Art Group starts a fresh summer season of classes on Wednesday, 25th June at the Outdoor Bowling Hall in Lybster at 7pm. The course covers different aspects of painting and drawing and is suitable for beginners and experienced alike with professional tuition from local community artist Lydia Popowich.