Thurso Pipe Band Visit To Brilon August 2002
31st August 2002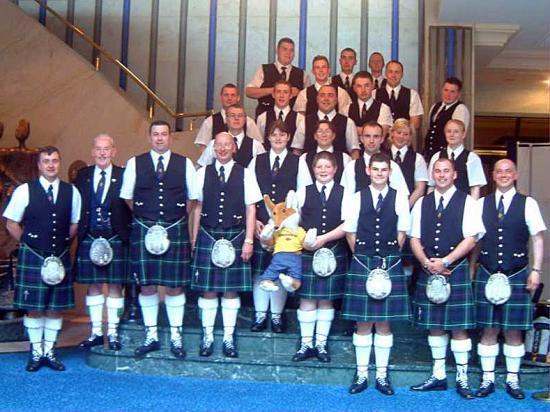 The Thurso Pipe Band are back from their trip to Brilon in Germany - the twin town of Thurso.

The band were over for four days and played at a variety of venues including the Stadt Festival, an Old folks Home and a church. They also toured a few smaller villages giving performances. But they managed to squeeze in a visit to a local Mercedes dealer and a tour of a local brewery. They met a local brass band who were playing at the festival and who may visit Caithness next year.

A photo gallery of their visit is here.
Related Artists