The Devils Larder - Grid Iron Theatre Company
4th November 2015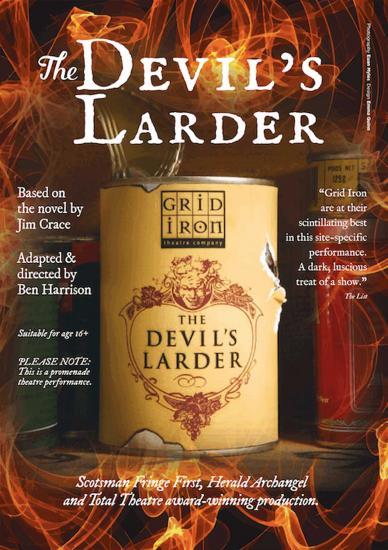 The Melvich Hotel
13 - 15 November 2015.

"Harrison's astonishing command of the whole language of 21st-century theatre - text, music, movement, image and the breathing presence of the audience - never wavers. The Scotsman

Join Grid Iron, Scotlands multi-award winning site-specific theatre company, on a journey into the culinary underworld of Jim Craces teasingly dark novella.

The Devil's Larder winds a sinuous and treacherous path through narrative episode, story-telling, live music and song to examine the envy, love, loss and lust which seethe beneath the false calm of the menu, the dinner table and the recipe.

With matinee performances, this is the perfect event for groups or individuals, looking for something different to do for a day in Melvich. With a limited capacity of 30 per show, booking in advance is recommended.

Friday 13 Nov - 7:30pm

Saturday 14 Nov - 2:30pm 7:30pm

Sunday 15 Nov - 2:30pm

All Tickets: £10.00
To book contact: 07821 686 807
Buy online: www.ticketsource.co.uk/portskerramelvicharts

This is a site-responsive, promenade theatre production. It will involve walking and standing, but there will be seating in some scenes. If you have any access requirements please contact the relevant box office or information number below prior to booking. The performance lasts approx. 1 hour 30 mins.