MA Arts and Cultural Enterprise applications for January 2016
1st November 2015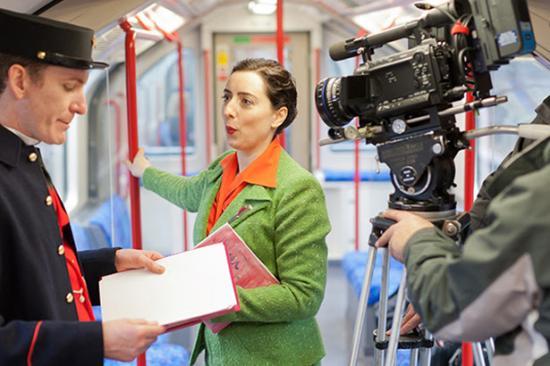 Central Saint Martins
Granary Building
1 Granary Square
King's Cross
London, N1C 4AA
United Kingdom

www.arts.ac.uk

The cultural economy—which contributes 7.7bn GBP to the UK economy, an increase of 36% since 2011—increasingly needs multi-skilled individuals who can not only produce the ideas and content for original arts and cultural events, but also provide leadership for the teams that realise them. On MA Arts and Cultural Enterprise, you'll learn how to manage creativity, but also how to bring creativity to management. The course actively responds to new forms of creative practice, and to changing global conditions.

MA Arts and Cultural Enterprise is aimed at graduates with some years of work experience who wish to challenge themselves by gaining a critical understanding of our world today, as well as skills in the design, planning and production of creative events in the broadest sense. The course begins with a definition of "enterprise" as engaging with projects that are new, challenging and complex in order to create a valuable difference to specific stakeholders. It aims to enable students to gain a unique skill and knowledge set to become active creators in cultural management and production, be it as entrepreneurs or within larger existing cultural organisations, anywhere in the world.

The course will offer you insights into aspects of cultural policy and governance, an introduction to business skills and processes, and strategic planning, which will equip you to shape creative futures. It will encourage radical thinking, based on creative research, analysis, and a deep understanding of the value of the cultural economy, and its role in creating cultural capital, to the wider economic, political and social environment in which it is located.

Two study routes are available: a two-year part-time option, and a flexible learning option, which is a unit-by-unit approach allowing candidates up to five years to complete their Masters. Both routes are low-residency, and combine online learning with several intensive face-to-face teaching weekends in London.

Key facts:
- Employability and enterprise are embedded in the course. Alongside critical and creative thinking, you'll acquire business skills that are highly attractive to potential employers.

- Since MA Arts and Cultural Enterprise is a low-residency degree, you don't need to live in London or give up work or care duties to enroll in the course.

- The course is not bound by the walls of a classroom. During intensive learning weekends in London, we will draw upon our location in the heart of the city to attend arts and cultural events, meeting professionals working in the arts. You are equally encouraged to apply your learning to your own, individual, professional contexts and may choose to pursue a practice-based final project.

- The course is aimed at individuals with some years of work experience who are looking to take their careers to the next level, or perhaps move into the arts and cultural management sector from another related field. As such, the MA peer group itself is a valuable component of the programme.

- All of your tutors are professionally active in the field of arts management. University of the Arts London is in the top 30 in in the UK's latest higher education audit, and a top five-research university in its broader peer group.

- Your study of innovation in cultural production is matched by the course's pioneering pedagogical model. The Central Saint Martin's MA Arts and Cultural Enterprise degree is dually delivered in London and Hong Kong—expanding your collegiate network and ensuring the worldwide reputation and relevance of your degree.

Apply now at http://www.arts.ac.uk/csm/ma_ace

Email the Course Leader: c.bonhamcarter[AT]csm.arts.ac.uk
Visit the course page to find out more, and to book your open day and free lecture 11 November, 2015
http://www.arts.ac.uk/csm/ma_ace

PHOTO
Bob and Roberta Smith and Tim Newton, Who Is Community?, 2012. Photo: Benedict Johnson. Commissioned by Art on the Underground / London Underground.