Lyth Arts Centre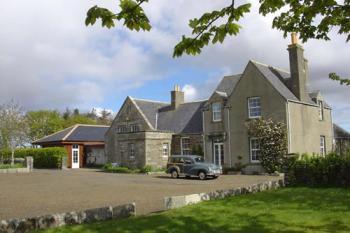 Lyth Arts Centre is a multi-arts centre in Caithness, presenting a year-round programme of live performances. From some of the most exciting small-scale touring companies in Scotland to internationally acclaimed artists, the programme includes theatre, dance, comedy, traditional music, jazz and much more.

Every July and August the performance space evolves into a gallery presenting a visual arts exhibition of local and international talent, alongside a programme of family friendly daytime events.

Lyth Arts Centre is a hidden gem between Wick and Thurso, just a short detour of the NC500 route. Pop in for teas, coffees, homemade cakes and local produce in our cosy lounge and garden.
Postal Address
Lyth Arts Centre
Lyth
Wick
Caithness
KW1 4UD
News for Lyth Arts Centre
£1 TICKET GIVE AWAY!!! This Sunday at 12pm (midday) there will be a limited number of £1 tickets on sale for all of our upcoming shows... yes that's right - £1!!! Be quick as there are only a limited number per show so once they're gone, THEY'RE GONE! CHECK OUT THE PROGRAMME HERE: https://lytharts.org.uk/events/.
Lyth Arts Centre are excited to host one of Scottish folk music's most accomplished singer/songwriters, Orkney's very own Ivan Drever. Now living in Norway, Ivan spends a large portion of his days on the road, touring the length and breadth of the British Isles, USA and northern Europe.
We are delighted to invite you to the opening of Lyth Arts Centre's Summer Exhibition: From Wifey to Wifie. From Wifey to Wifie explores the changing roles of women in Caithness from 1918 through to the present day.
*** Note this event is in the Ross Institute, Halkirk ***Tickets £10. DATE: Friday, 22nd June, 2018.
Shattered, a new play written by Lisa Nicoll will tour Scotland from 19 May. Inspired by interviews and life experiences, Shattered deals with the universal themes of grief, loss and isolation as well as the things that are left unsaid between the people to whom we are sometimes the closest.
*** Note this event takes place at Reiss & Killimster Village Hall *** "Writing Someone Else's Story" is a workshop from In Motion Theatre Company touring to local writers groups in support of our upcoming production of Shattered, showing at Lyth Arts Centre on June 12th. Shattered is a new play inspired by interviews with families who have experienced the sudden loss of a child and the effect it has had on them them years after the event.
REE, no booking necessary As the Fat Quarter Quilters come to the end of a weeks residency at Lyth Arts Centre, join the quilters and LAC Co-Directors Tom and Charlotte in and informal 'Show and Tell'. Discussing what they have been quilting over the week, this is a great opportunity to to find about more about Fat Quarter Quilters and residencies at Lyth Arts Centre.
presented by NCM in association with The Ginstress Including a free Rock Rose Gin & Tonic Equal parts historical and hysterical, lose yourself in the company of sailors, barmaids and bootleggers in this darkly comic cabaret. "Not only vocally sublime but a stroke of comedy genius" (TheatrePress), its critically acclaimed stars Maeve Marsden and Libby Wood return to the U.K.
Cosy beanbags, craft activities and free popcorn! Bring the whole family along and to enjoy a FREE family film every month here at Lyth Arts Centre. Follow the Facebook page and be the first to find out what our next film will be...
A unique playroom performance, Innocence invites little ones (and their adults), to explore William Blake's imagination and enter a realm of mystery, fun and adventure. Innocence is a magical theatrical journey led by Scottish Dance Theatre's captivating dancers, with live music, songs, giggles and animal noises by Paul Bradley.
If you contact this Artist, please let them know, you found them in the Arts.Caithness.Org