'Precious Cargo' - Exhibition At St Fergus Gallery, Wick
26th May 2009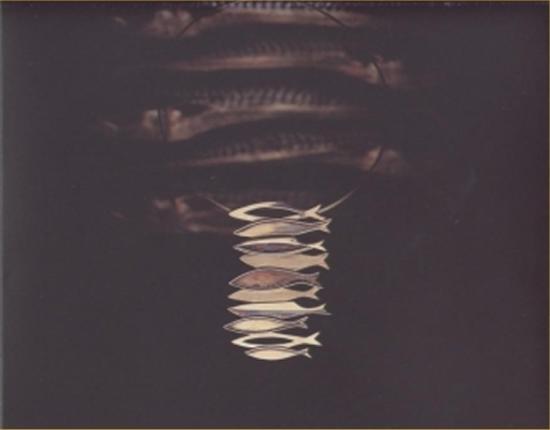 30th May to 27th June 2009
At St Fergus Gallery, Sinclair Terrace, Wick
Upstairs In Wick Library

Precious Cargo

2009 is Scotland's Year of Homecoming and the calendar's theme of migration, boats and the sea reflects this. The exhibition has been designed by Brodie Nairn and Nicky Burns from Glasstorm in Tain as an innovative installation of closed Cargo boxes, one of which opens every day over the festive period to reveal a new object or contemporary 'souvenir' of the Highlands which travellers to lands across the sea might have cherished to remind them of 'home'.

The best of craft makers from across the Highlands and Scotland were invited to respond to the theme and create the 'souvenirs' or 'Precious Cargo' to go inside the crates. The work of 30 artists was selected from jewellery, textiles, wood and ceramics to film and represents a stunning collection of contemporary craftsmanship. A selection of unique crafts is also available to buy.
Related Artists
Related Articles
Individual and collaborative works from Highland artists. Location: St Fergus Gallery, Wick Price: FREE.
Finally, if you are interested to learn the basics of Sashiko stitching technique, traditional Japanese hand embroidery, you can join us at the St Fergus Gallery on Saturday 8th October 10.30-12.30, workshop with Ella Lawrence. £10 per person, hand stitching, kit supplied.
Visit a delightful exhibition "A Little Bit of Summer", Photos of Isauld and Sandside by Caithness based photographer Pat Kieran. 1st - 31st October 2016, St Fergus Foyer Gallery (Wick Library's opening times.) St Fergus Gallery Opening Times Tues 12pm-6pm Wed 10am-1pm Thur 10am-5pm Fri 2pm-8pm Sat 10am-1pm.
A showcasing of Caithness craft through the work of Andrew Bunn, Alice Calder, Lindsey Gallacher, Ian Giles, Jenny Mackenzie Ross, Kelly Munro, Patricia Niemann and Joanne B Kaar. You will be able to view beautifully crafted jewellery, worked Caithness stone and beach finds, ceramic sculptures, pottery and porcelain, glass, wooden and woven objects, finding pieces you might be familiar with as well as being surprised by unusual, more daring works.
A touring exhibition of monochromatic works by Jana Emburey, Beth Legg and Karlyn Sutherland. 1st October – 12th November 2016, St Fergus Gallery, Wick.
St Fergus Gallery and High Life Highland would like to invite you and your friends and family to visit our next exciting exhibition Building Blocks. Building Blocks is an interactive exhibition designed to encourage participation in an online building project using the computer game Minecraft.
The quilting workshop in Wick on Friday this week was completely booked out on the first day it was advertised. Consequently another one has been arranged for Saturday 25th June, 10.30am - 12.30pm.
Quilitng workshop by Lyn Ball at the St Fergus Gallery on Friday 10th June, 6-8pm. You will be able to learn the basic technique of foundation piecing and create a little quilt and embellish in your own unique way.
St Fergus Gallery and High Life Highland would like to invite to a new quilt exhibition - The 25 for 25 Collection. This exhibition of 25 works by contemporary makers was intended to act as a snapshot of patchwork and quilting at the time of The Guilds 25th Anniversary.
Visit Spectrum, an exhibition of screen prints by an Edinburgh artist Catherine Sargeant. Catherine graduated from Edinburgh College of Art with a 1st class BA(Hons) in Drawing and Painting and she became the first recipient of WASPS new graduate award.