Wick Players Successful Celebration Thanks
3rd July 2019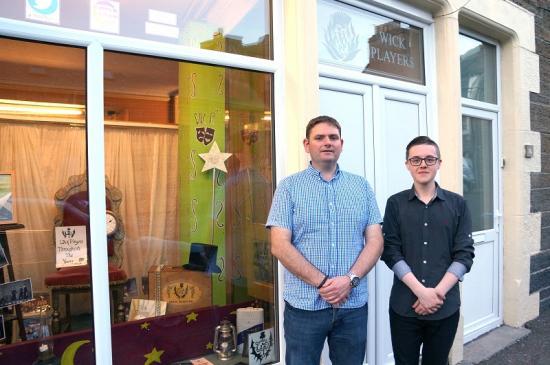 Jayden Alexander of wickPlayers said,"We recently had a celebration evening which was held in our clubrooms on the 28th of June 2019. We invited all members, organisations and businesses who have supported the club as a thank you. We would just like to thank everyone who attended and we hope that the evening gave everyone an insight to our success as a club and where we have come from to now.
Related Artists
Related Articles
Open evenings for juniors being held by Wick Players on Monday evenings from 7pm to 9pm. These evenings will begin on(Monday 22nd April 2019).
Wick Players have an exhibition within Nucleus: The Nucleur and Caithness Archive from 3 December 2018..
Tickets on sale 30th November and 1st December 2018. At Moray Street.
Wick Players present Jack and the Beanstalk Tickets on sale 2nd December "Jack and the Beanstalk" is an English fairy tale. It appeared as "The Story of Jack Spriggins and the Enchanted Bean" in 1734 and as Benjamin Tabart's moralised "The History of Jack and the Bean-Stalk" in 1807.
Wick players Christmas pantomime Jack and the Beanstalk Wednesday 13th Thursday 14th Friday 15th and Saturday 16th (matinee) December 2017. Any organisations or groups ( more than 10) interesting in a block booking form can contact Allan Bruce on 07789555132..
Tickets go on sale soon for the pantomime from Wick Players.
Tuesday 2nd to Friday 5th Dec curtains up at 7:30 Saturday 6th Matinee curtains up at 2:30. Tickets available from The Flower Patch, River Street, Wick or at the door £6 flat seating and £8 Tiered seating.
Wick Players bring you a comedy that will make you laugh all the way to Christmas. Tuesday 11th - Friday 14th December.
Wick Players Christmas production of 'Family Fever' - another Sam Cree script Xmas play dates are Tues 11th December until Friday the 14th December. Tickets priced at eight pound fsor tiered seating and six pounds for normal.