2016 Exhibition at Lyth Arts Centre Sees William Wilson Retire after 40 Years
5th July 2016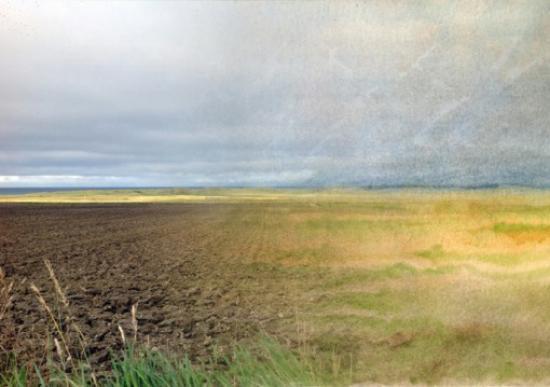 This year Lyth Arts Centre is presenting three exhibitions which in various ways mark this 40th year in a broader context.

1st July - 31st August 2016

Open daily 12 - 5pm

Adults: £3
OAPs: £2
Children, Students, Unwaged: £1

http://lytharts.org.uk/archive-2/2016-exhibitions/

Kilmorack Gallery Showcase
An exhibition of work by some of the best artists working in Scotland, curated by Tony Davidson whose gallery near Beauly shares our taste and ambition to celebrate quality.

Since 1997, at the Kilmorack Gallery, Tony Davidson has made an inestimable contribution to the visual arts in the north by showing the work of dozens of the best artists working in Scotland, many living in the Highlands. His operation is housed in a B-listed 1786 church which he has skilfully converted with a light touch into an art gallery of great character. His benchmark is always quality rather than any other consideration and as a result the work he shows could not be of a greater variety, both in terms of style and subject matter. Lyth Arts Centre is pleased to acknowledge Tony's assistance in curating this showcase of the Kilmorack Gallery's work.

Calum Colvin Photographs

A second showing of an historic 1988 Lyth exhibition from our archives. At that time Colvin had just emerged on the art world with his innovative photography - now he is a Professor of Fine Art Photography in Dundee.

During its 40-year history, Lyth Arts Centre has pioneered the idea of bringing exciting contemporary work to the north. Here is an example dating from 1988 - ten striking images by Calum Colvin which the centre showed and then toured around the Highlands. Colvin was then setting out on a highly successful career with exhibitions both in the UK and abroad. Now he is Professor of Fine Art Photography at Duncan of Jordanstone College of Art & Design. His work combines photography, painting, and installation, and often deals with issues of Scottish identity and culture and with the history of art.
http://calumcolvin.com/

Skyline

William Wilson bows out after 40 years as director and returns to watercolour and piano presented as an audio visual installation and soundscape attempting to capture the scale and spaciousness of Caithness landscape.

William Wilson is a graduate of both Chelsea School of Art and the Royal College of Art. After a brief career in the film and television industry he returned, aged 30, to his native Caithness to concentrate on painting. A few years later in 1977 he founded Lyth Arts Centre and gave up painting for arts administration. This installation sees him, now aged 73, retiring from running the centre after 40 years, returning to painting and combining this with his own piano accompaniment in a tribute to Caithness landscape which has always been the central theme in his work.

http://lytharts.org.uk/archive-2/2016-exhibitions/

Picture by William Wilson from the exhibition.
Related Artists
Related Articles
The Friel Sisters, Anna, Sheila and Clare Friel are young traditional musicians born and brought up in Glasgow with their family roots firmly entrenched in the Donegal Gaeltacht. They play a mixture of music interspersed with songs in English and Irish, many from their family repertoire.
A unique playroom performance, Innocence invites little ones (and their adults), to explore William Blake's imagination and enter a realm of mystery, fun and adventure. Innocence is a magical theatrical journey led by Scottish Dance Theatre's captivating dancers, with live music, songs, giggles and animal noises by Paul Bradley.
Folk Singing. The legendary, multi-award winning Old Blind Dogs bounded into their 25th anniversary year with a cracking new album 'Room with a View' and full houses across Scotland, USA and Germany.
Cosy beanbags, craft activities and free popcorn! Bring the whole family along and to enjoy a FREE family film every month here at Lyth Arts Centre. Follow the Facebook page and be the first to find out what our next film will be...
Be transported to an abandoned cottage on the Outer Hebrides. Brothers Jamie and Lewis Wardrop invite you to experience their installation performance with striking live visuals, electronic sound and the words of the great Highland poets.
*** Note this event takes place in the Pulteneytown People's Project (PPP) ***Inside a replica of a Bedouin tent in the Pulteneytown People's Project, the audience sits on pillows and cushions. Around the top of the tent above a panoramic screen for projections, a starlit sky is visible.
Cosy beanbags, craft activities and free popcorn! Bring the whole family along and to enjoy a FREE family film every month here at Lyth Arts Centre. The first Lyth Arts Centre Family Film Club will be on Sunday 25th February 2018 at 11am.
The tale of an incredible journey, a world turned upside down, loss, friendship, courage and conkers. "When I was eight years old my dad set up a charity to help people fleeing danger in Bosnia.
Twelfth Day is a folk duo of Orcadian fiddler Catriona Price and Peebles harpist Esther Swift. They are classically trained and mix folk, jazz and classical influences, blended with inspiration from their respective Highland and Lowland upbringings.
As a final fling for our 40th Birthday Celebration, there will be a special fundraising Ceilidh with some fantastic raffle prizes, music from Addie Harper, Gordon Gunn and Grant Lyall. We look forward to seeing everyone old and new for a exciting night of entertainment.