National Theatre - Hamlet
10th March 2015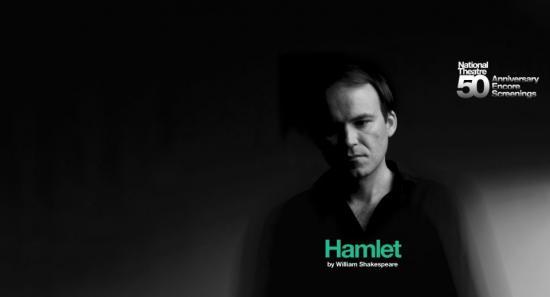 Thurso Cinema
23rd March 7.00pm

National Theatre Live's 2010 broadcast of Hamlet returns to cinemas as part of the National Theatre's 50th anniversary celebrations.

Following his celebrated performances at the National Theatre in Burnt by the Sun, The Revenger's Tragedy, Philistines and The Man of Mode, Rory Kinnear plays Hamlet in a dynamic new production of Shakespeare's complex and profound play about the human condition, directed by Nicholas Hytner.

He is joined by Clare Higgins (Gertrude), Patrick Malahide (Claudius), David Calder (Polonius), James Laurenson (Ghost/Player King) and Ruth Negga (Ophelia).
Related Artists
Related Articles
MERLIN MAGIC. Thursday 19th November 2015.
Times for the week commencing Friday 1st May 2015. Far from the Madding Crowd (12A) 119mins.
Show times for the week commencing Friday 24th April 2015. The Water Diviner (15) 111 mins.
Film times for the week commencing Friday 17th April 2015. Fast & Furious 7 (12A) 140mins.
Film times for the week commencing Friday 10th April 2015. The SpongeBob Movie: Sponge Out of Water (U) 93mins.
Film times for the week commencing Friday 3rd April 2015. Home (U) 94mins.
Film times for the week commencing Friday 27th March 2015. Double Bill Thursday 2 April 9.00pm - Fast & Furious 6 (12A) 125mins.
Thurso Cinema 23 april 2015 7.15pm The incomparable Elaine Paige brings her sell-out Farewell Concert from the Royal Albert Hall to the big screen accompanied by a live set featuring special guests. Filmed for cinema and featuring the BBC Concert Orchestra.
1st April 2015 7.15pm - 10.00pm Thurso Cinema Synopsis: John Fulljames presents a new production of Bertolt Brecht and Kurt Weill's furiously impassioned satire on consumerism, starring Anne Sofie von Otter, Willard White and Christine Rice conducted by Mark Wigglesworth..
Thurso Cinema 16th April 2015 7.00pm Synopsis: Hilary, a young psychology researcher at a brainscience institute, is nursing a private sorrow and a troubling question at work, where psychology and biology meet. If there is nothing but matter, what is consciousness?.