M+, West Kowloon Cultural District
24th February 2014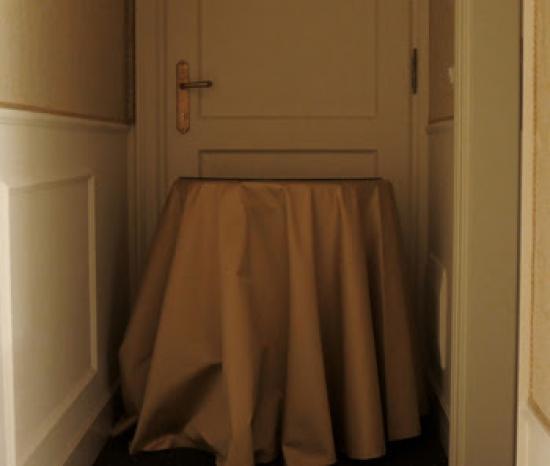 Mobile M+: Lee Kit: 'You.'
6 March–13 April 2014

Cattle Depot Artist Village
63 Ma Tau Kwok Road
To Kwa Wan, Kowloon
Hong Kong.

www.westkowloon.hk
www.venicebiennale.hk
Facebook

Co-presented by M+, West Kowloon Cultural District and Hong Kong Arts Development Council, 'You.' by Lee Kit continues and expands on themes that were recently explored in his solo exhibition 'You (you).' at the 55th Venice Biennale. Co-curated by Lars Nittve and Yung Ma from M+, 'You.' is also the sixth exhibition in the Mobile M+ series.

This reconfigured exhibition juxtaposes new commissions with installations from 'You (you).,' taking an expansive approach to fuse aspects of the personal, the social and the political within Lee's continuous interest in the realm of the everyday. 'You.' translates the fragmented memories of a person, a stranger, a city or a disappeared street corner into forms of visual dialogues, moving outwardly into the wider social surroundings to reflect on our relationships with the constructed world around us.

'You.' employs the same seemingly relaxed aesthetic of Lee's recent sparse, yet intimate, installations that focus on contrasts between different materials, textures and colours to convey a particular tone. With a meticulous precision that recalls a painter's sensitivity towards composition, various commonplace objects are placed alongside moving images, sounds, lighting, found images and paintings as emotive triggers, suggesting traces of ambiguous narratives. The exhibition also introduces the latest development of Lee's ever-evolving practice, for which volume and scale represent unequivocal and integral elements in illustrating a more heavily charged response to that which surrounds us.

The public programme of 'You.' comprises a series of screenings, conversations and special guided tours. Together, these events help to reveal the various personal, social and political dimensions central to the exhibition, inviting the public to unfold the intricate layers of Lee Kit's artistic vision with other artists, critics and curators. Contributors include Amy Cheng, Ho Sin Tung, Ka Ming, Kong Chun Hei, Kwan Sheung Chi, Lam Tung Pang, Yu Cheng Ta and Anthony Yung.

Lee Kit was born 1978 in Hong Kong and currently lives and works in Hong Kong and Taipei. His recent solo and group exhibitions include 'Every breath you take.' at the Minsheng Art Museum in Shanghai (2012), What should I do to live in your life? at the Sharjah Art Foundation in Sharjah (2012), The Ungovernables at the New Museum in New York (2012) and 'Henry (Have you ever been this low?)' at Western Front in Vancouver (2011). His upcoming exhibitions include The Part In The Story Where A Part Becomes A Part of Something Else, Witte de With Centre for Contemporary Art, Rotterdam, The Netherlands and The Kyiv International Biennale of Contemporary Art – ARSENALE 2014.

M+ is the new museum for visual culture in Hong Kong, as a part of the West Kowloon Cultural District, encompassing 20th- and 21st-century art, design, architecture and the moving image from Hong Kong, China, Asia and beyond. Mobile M+ is the museum's nomadic exhibition programme that takes place in the lead-up to the museum building's opening in 2017.

The West Kowloon Cultural District in Hong Kong is one of the largest arts and culture projects in the world. Its vision is to provide a vibrant cultural quarter for the city; a vital platform for the local arts scene to interact, develop and collaborate; and major facilities to host and produce world-class exhibitions, performances and arts and cultural events. The District will include up to 17 core arts and culture venues in a low-density development, providing 23 hectares of open green space and two kilometres of vibrant harbour front promenade.

Hong Kong Arts Development Council (HKADC) is a public body set up by the Hong Kong government in 1995 to support the broad development of the arts including literary arts, performing arts, visual arts as well as film and media arts in Hong Kong. With an aim to enhance cultural exchange and dialogue between Hong Kong and the international audience, the HKADC has been participating in the Venice Biennale as part of the collateral event since 2001.

Photo: Lee Kit. Courtesy of the artist.